Hydrate My State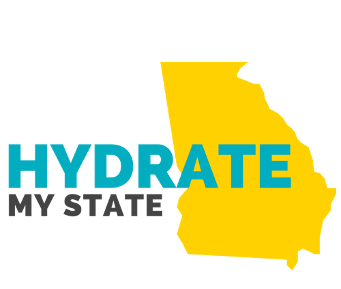 What is Hydrate My State?
Hydrate My State is an education campaign for Georgians who use food stamps to arm them with information about how to best incorporate more water and less sugary beverages. Sugary drinks are beverages like sodas, juices, sports drinks and more. Studies have shown that it is more likely to see in-store sugar-sweetened beverage marketing during SNAP benefit issuance days compared with other days of the month. In turn, this could create disparities in the diet quality of households participating in SNAP benefits (Moran, et al., 2018).

Hydrate my State will have several in-person water demonstrations around the state as well as marketing on social media during the month of September.
Contact SNAP-Ed
To learn more about the SNAP-Ed Program you can visit the USDA website at https://www.fns.usda.gov/snap/SNAP-Ed

If you're interested in partnering with us or have any questions, please e-mail [email protected].
Virtual Lobby Resources
HIPAA Notice of Privacy Practices