Adoption
The Georgia Division of Family and Children Services (DFCS) and Fox 5 Atlanta partner to sponsor Wednesday's Child, an award-winning program and a national campaign with a proven track record of success aimed at increasing the number of adoptions of children in foster care.  Featured children are usually past the age of eight (8), sibling groups and/or children with special needs who have been in the foster care system for some time and would love to be adopted into a forever family.  
myturnnow_icon.jpg

Georgia's Adoption Photolisting website, It's My Turn Now Georgia, features children who are looking for caring forever families to help make their dreams come true. To learn more about children who are available for adoption in the State of Georgia, click here.
To speak with someone about becoming a foster or adoptive parent
Contact the foster care and adoption recruitment intake line at 1-877-210-KIDS (5437) or click here to complete Foster Georgia's Inquiry Form
WednesdaysChild_2_949x150.jpg

Wednesday's Child (WC) is Georgia's partnership with WAGA Fox 5 TV - Atlanta and the Georgia Division of Family & Children Services Permanency Unit. An award-winning program with a proven track record of success, is a national campaign to increase the number of adoptions of children in foster care. The children featured on Wednesday's Child are those in the most urgent need of a home. Many of these children are over the age of eight and have been in the foster care system for some time and desperately need a permanent place to call home.
Wednesday's Child Treygan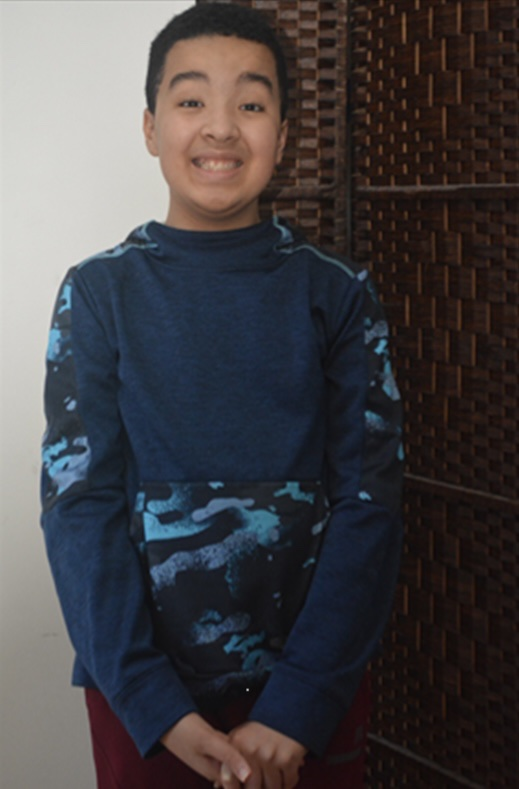 Treygan, born in 2010, is a sweet, caring and helpful African American/Caucasian boy with good manners who likes to tell jokes. He has been stable in his foster home since 2018. He enjoys being read to, singing karaoke, listening to 'KIDZ BOP' songs, and playing with 'Thomas the Tank Engine' outdoors. He would thrive in a family who is very patient and supportive of his needs. Math and reading are Treygan's favorite subjects, but he also takes a special interest in foreign languages such as Spanish and Arabic. Treygan enjoys watching shows or sports games on television with his foster family. He is also very interested in computer games. Treygan needs a loving and patient adoptive family who will provide him with the lifelong care, attention, support, encouragement, structure, and nurturing environment he needs to continue to thrive.
Learn more about Treygan by visiting the Wednesday's Child website.
Adoption - Related Links