:
COVID-19 Prevention Efforts
Effective Monday, March 23, DFCS offices are temporarily reducing in-person operations to prevent the spread of COVID-19. As a result, we encourage you to use self-service options during this time. Click here for more information.
Adoption
The Georgia Division of Family and Children Services (DFCS) and Fox 5 Atlanta partner to sponsor Wednesday's Child, an award-winning program and a national campaign with a proven track record of success aimed at increasing the number of adoptions of children in foster care.  Featured children are usually past the age of eight (8), sibling groups, and or children with special needs who have been in the foster care system for some time, and would love to be adopted into a forever family.  

Georgia's Adoption Photolisting website, It's My Turn Now Georgia, features children who are looking for caring forever families to help make their dreams come true. To learn more about children who are available for adoption in the State of Georgia, click here.
To speak with someone about becoming a foster or adoptive parent
Contact the foster care and adoption recruitment intake line at 1-877-210-KIDS (5437) or click here to complete Foster Georgia's Inquiry Form

Wednesday's Child Georgia
Wednesday's Child (WC) is Georgia's partnership with WAGA Fox 5 TV - Atlanta and the Georgia Division of Family & Children Services Permanency Unit. An award-winning program with a proven track record of success, is a national campaign to increase the number of adoptions of children in foster care. The children featured on Wednesday's Child are those in the most urgent need of a home. Many of these children are over the age of eight and have been in the foster care system for some time and desperately need a permanent place to call home.
"I will graduate from high school and go to Savannah College of Art and Design," said Shalynn,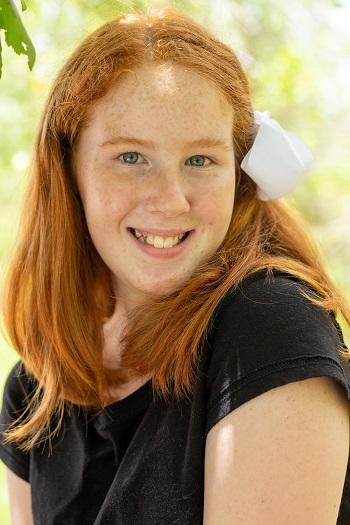 an exuberant Caucasian girl, born in 2010, who plans to become a fashion designer when she grows up. She is a creative child who enjoys African drumming and making arts and crafts as well as being outside, playing on the playground, and playing 'Hide and Seek', tag, and 'I Spy'. Shalynn also enjoys doing gymnastics, cheerleading, listening to hip hop and gospel music, playing 'Monopoly' and 'The Game of Life', and watching 'Frozen', Disney shows, and football, especially when the Florida Gators are playing. At school, where she gets along well with the other kids, Shalynn loves learning, especially about math. Shalynn needs a loving adoptive family who will provide her with the attention, support, encouragement, structure and nurturing environment she needs to continue to thrive and reach her goals. Her family will also need to support her desire to maintain her relationships with her brothers who have been planned for separately.
Learn more about Shalynn by visiting the Wednesday's Child website.
Fact Sheet
Facts about Foster Parenting & Adoption